ThrowBackThursday (#TBT): Old School Quality Control
Company founder Nelson Blount tasting quahogs right off the line in this 50s-era photo.
#TBT: Old School Quality Control at Blount Fine Foods.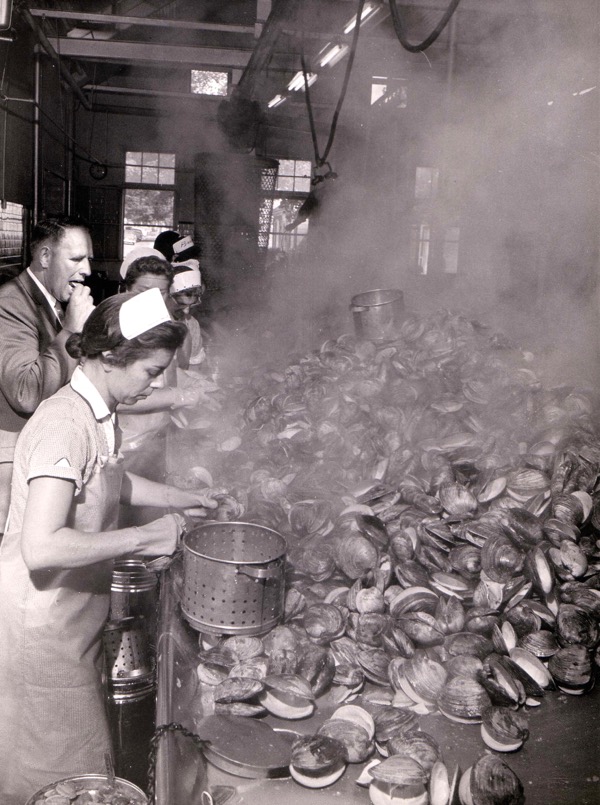 Every Thursday, the 'ol interweb goes abuzz with vintage photos that are used to celebrate ThrowBackThursdays, or #TBT as the kids like to call it. Above is this week's #TBT offering. In this photo, pretty clearly taken in the late-40s or early 50s, company founder Nelson Blount tastes a freshly steamed quahog as his employees check, sort and move them down the line.