Did You Know? The Rich History of Blount Fine Foods
Sea To Soup is a great read, and just a click away.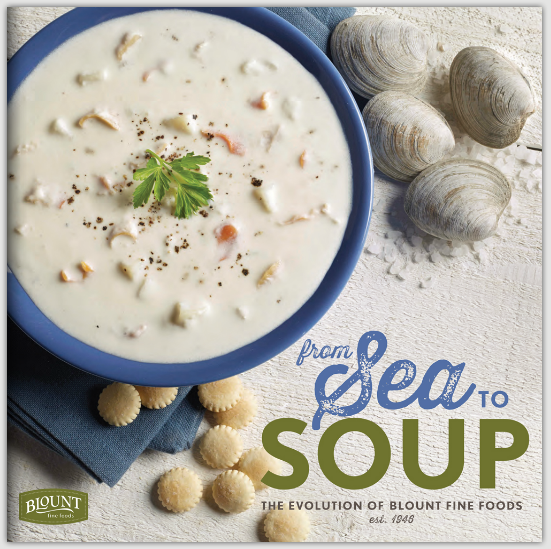 The Blount family's roots in the food business date back to the 1880s. Blount President Todd Blount recently spearheaded an effort to chronicle his company's history and evolution, dating back to 1946, when his grandfather, Nelson Blount founded what is today Blount Fine Foods. "From Sea To Soup: The Evolution of Blount Fine Foods" was the result, and it captures the company's history from many facets: entrepreneurial vision, risk-taking, culinary insight, business management, growth and strategy among others. It is a great read that also shares photos from the company and family archives. Better yet, it is available to read online.