A welcome note from Frozen & Refrigerated Buyer editor (and old friend) Warren Thayer
Reports that his Bob's Big Give charity pullover getting a workout and protecting him along the way
We recently received a very nice note and photo from respected editor and all-around good guy Warren Thayer that we wanted to share. Warren, who is the co-founder and editorial director of Frozen & Refrigerated Buyer magazine, was one of the expert presenters at last summer's Blount Culinary Summit. While attending the event in Newport, he and several others donated to Bob's Big Give, a 501 (c) (3) recognized charity created and run by our own Bob Sewall, executive vice president of sales and marketing. To thank donors for their support, each received a pullover.
Here is Warren's update on his pullover:
Subject: Your pullover is still getting a workout!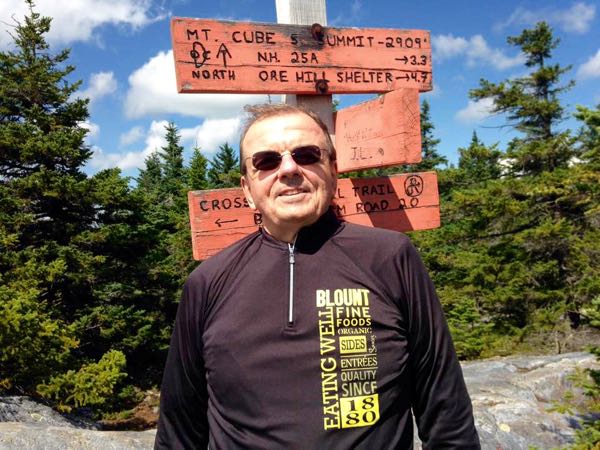 Never mentioned it earlier, but this pullover for whatever reason kept blackflies away amazingly well during "the season" earlier this year. Can't figure that one out, but I'm happy about it! It's been on many trails and up many mountains, most recently along the Appalachian Trail and up Mount Cube this past weekend.